Print Friendly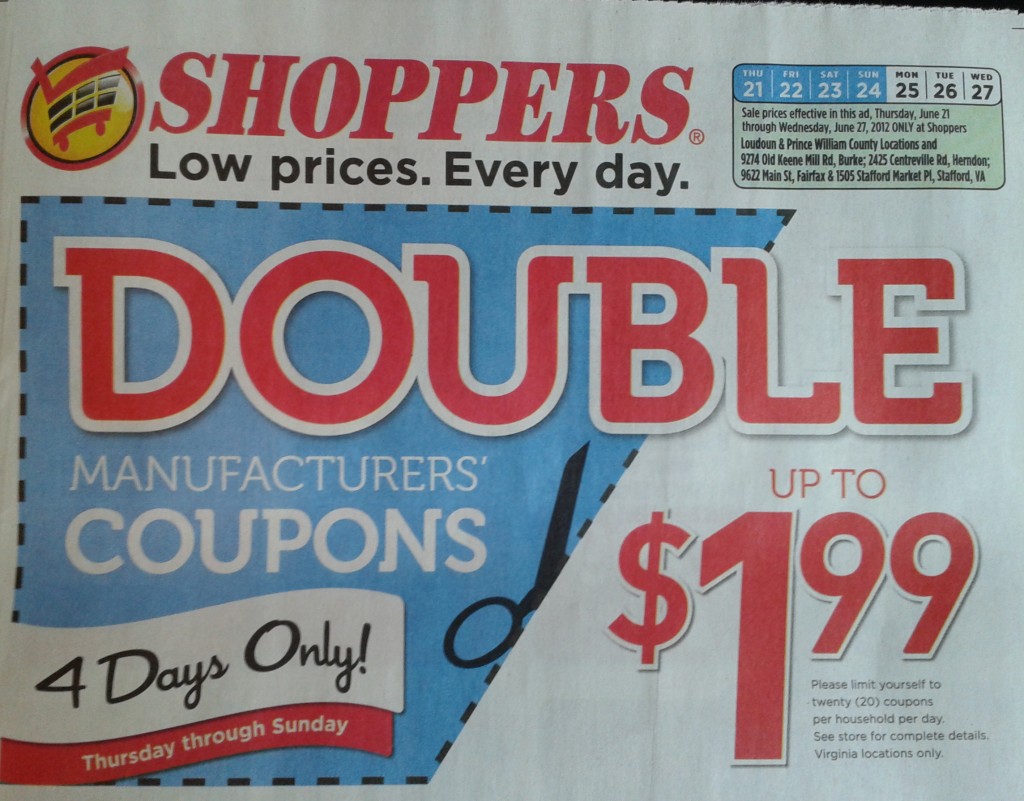 Check it out 4 Days only Double Manufacturers' Coupons up to $1.99 at Shoppers Food & Pharmacy.   Thursday, June 21, 2012 through Sunday, June 24, 2012 ONLY!
Please limit yourself to 20 coupons per household per day.  See store for complete details.   Virginia locations ONLY! 
I will start working on matchups.  If you have any good ones feel free to leave a comment or send me an email at redberrydeals (at) gmail (dot) com!

Happy Savings!
Holly
 Subscribe to RedBerrydeals.com in a reader
Disclosure: This post may include affiliate links. Thanks for supporting RedBerrydeals.com.