Print Friendly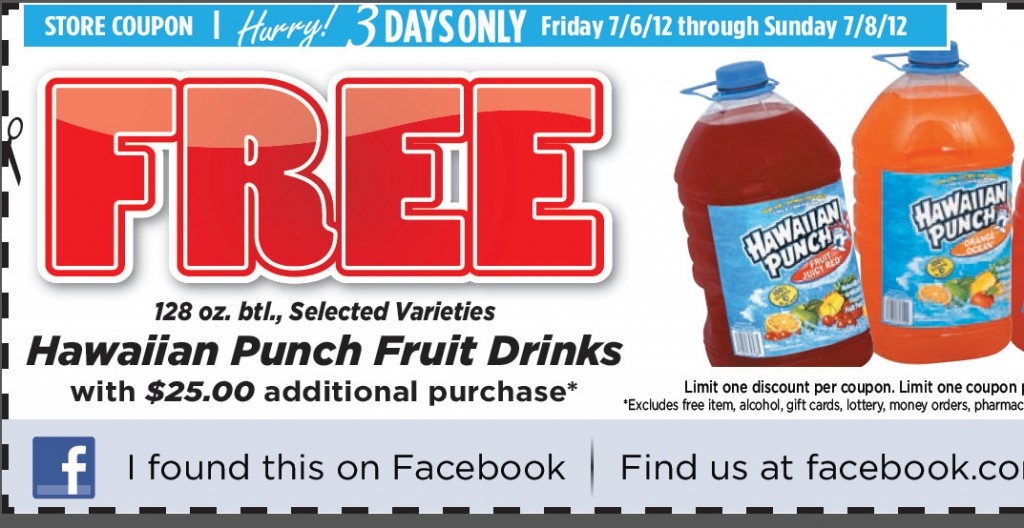 Remember to "Like" Shoppers Grocery Store on Facebook!   Starting Friday, 7/6/12-Sunday, 7/8/12 get FREE 128 oz bottle Hawaiian Punch Fruit Drinks absolutely FREE with $25 additional purchase with Facebook Coupon (see coupon for details).
Limit one discount per coupon and limit one coupon per person or household.
Click HERE for the coupon!
Happy Savings!
Holly
 Subscribe to RedBerrydeals.com in a reader
Disclosure: This post may include affiliate links. Thanks for supporting RedBerrydeals.com.