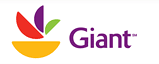 I just came across a couple deals I thought I would pass on from Giant Food.
Kellogg's Cereal $1.99 each
Froot Loops, Apple Jacks, Rice Krispies, Corn Pops, Corn Flakes, Frosted Flakes
Use the $1/3 Internet Coupon
Final Price: $1.65 each
Ragu Pasta Sauce $1.25 each 4/$5 MUST BUY 4!
Pom Wonderful Juice 8 oz $1 each
Chi-Chi's Enchilada Sauce $1 each
Arizona Iced Tea 42 fl oz $1 each
Weight Watchers Smart Ones Classic Favorites $2 each
Use the $3/10 Internet Coupon
Final Price: $1.70 each after coupon
Purex Liquid Laundry Detergent B1G1
Use the $1/1 coupon from 8/15 Red Plum Insert (expires tomorrow 9/15/12) Use 2 coupons! As far as I know you can use one on each purchase product at Giant.
Final Price: ??
Resolve Laundry Stain Remover $2 each
Use the $.50/1 Internet Coupon (must sign-up first)
Final Price: $1.00 each (if coupon doubles!)
Cascade Action Pacs or Powder or Gel 75 oz $4.99
Use the $1/1 coupon from 8/26 Procter & Gamble Insert
Final Price: $3.99 each